Summer in Seattle:
Heidi will be one of two featured artist mentoring students at the University Child Development School in June.
Exhibition, Lecture, & workshop:
"Into the Wilderness"
Umpqua Valley Arts Center, Alcove Gallery, Roseburg, Oregon
October 31-December 24, 2015
Lecture 11 a.m., Friday, November 13, 2015
Porcelain workshop, November 14, 2015 (more information coming soon)
Heidi will also be jurying UVAC's Winter exhibition "Re-Thinking Ceramics"
Exhibition:
"Desire" curated by Linda Lighton
Red Star Studios, Belger Arts Center Walnut Campus, Kansas City, MO
March-May 2016
Symposium, Exhibition:
1st Black Ceramic Symposium & exhibition in the Quart Ceramic Museum, Costa Brava, Spain July 2016
(the region is known for particularly dark clay deposits)
Articles, Podcast:
Heidi is featured in the December 2014 TerraArt magazine, a publication of the Ceramic Association of Catalan in Barcelona.
See article here
Talking about Art" KMUZ program. Interview April 11, 2014 hosted by Eric Wuest is available here.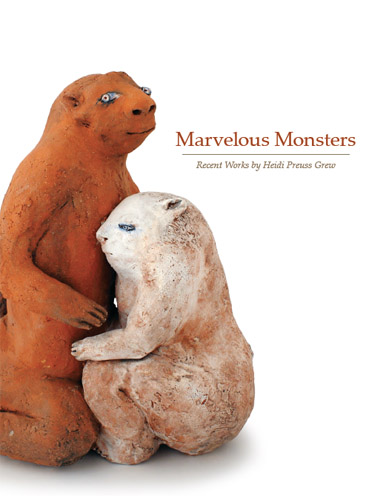 Heidi's work is featured in Issue 93 (Dec 2013) of Ceramic Art and Perception.
Works Available at:
Eutectic Gallery in Portland
Keramikmuseum Rheinsberg in Germany
Studio visits available by appointment